Rapaport Team Awarded
2016, 2017, 2018 Phoenix Magazine Five Star Professional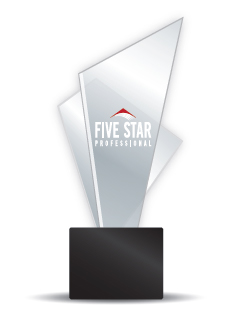 Five Star Professional partnered with PHOENIX magazine to identify real estate, mortgage and insurance professionals in the Phoenix-area who deliver outstanding service and client satisfaction allowing you to have a good realtor near you for all your needs. The Five Star Professional research team contacted thousands of recent home buyers, as well as other consumers. Clients may also submit evaluations online. Phone, mail and online respondents rated their service professional on criteria such as overall satisfaction and whether they would recommend the provider to a friend. The research methodology allows no more than 7 percent of professionals in each category to receive the award.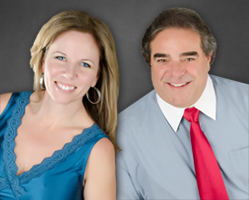 Dawn Marie & Michael Rapaport
Research Disclosures
The final list of 2016 Phoenix Five Star Real Estate Agents is a select group, representing less than 1 percent of real estate agents in the area. Evaluations were collected by mail, phone and on line at www.fivestarprofessional.com/homesurvey

The 2016 Five Star Real Estate Agents, Mortgage Professionals and Home/Auto Insurance Professionals do not pay a fee to be included in the research or the final list.
Each professional is screened against state governing bodies to verify that licenses are current and no disciplinary actions are pending.
The inclusion of a real estate agent, mortgage professional or insurance professional on the final lists should not be construed as an endorsement by Five Star Professional or PHOENIX Magazine.
The research process incorporates a statistically valid sample in order to identify the professionals in the local market who score highest in overall satisfaction. These professionals are not included on the list unless their score is statistically valid.